Find the Right Training Program for You
A child, teenager or adult who just started tennis. Regardless of your age and level, one of our training programs is for you.
You want to start tennis but you are not sure whether you will like it or not. You want to be a professional tennis player. You want to defeat your opponent, who you could not beat for a long time. You want to be successful in national and international tournaments. You want to do a fun sport for your health. You have the goal of getting a scholarship from a foreign university and studying abroad. You can reach all of these goals and more at Optimum Tennis Academy.
What you may want to know about our education
Like most sports, tennis is at its core a game. Among the many tennis training methods that have emerged over the years, we have seen that the most effective way for a player to develop in tennis is through strategy-based tennis training. Knowing what purpose it will serve when you take a shot, knowing from which part of the court and when to make that shot makes it much more valuable and makes you a better tennis player than knowing the technical details required to take that shot. With the strategy-based method we use in all of our trainings, improve your tennis by knowing what you can do with that shot and why you are practicing that shot while working on it.
The moves in tennis are not unique to tennis. For example, the service action is the same as the stone throwing action. With the natural movement-based training method we developed at Optimum Tennis Academy, you can easily learn and advance tennis strokes not with complex and piecemeal technical expressions, but with the movements you already use in your normal life.
Our 6-person conditioner team, working in coordination with our tennis coaches in all our trainings, increases your performance on the court. Let your mobility on the court rise to the class with athletic skill-enhancing trainings that will be shaped according to your needs, along with court and hall exercises for tennis.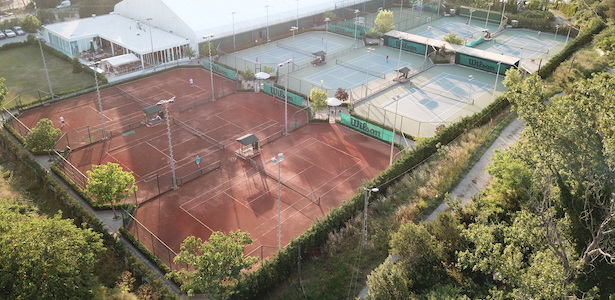 There are courts with 4 different surfaces in our academy: artificial turf, soil, slow hard court and fast hard court. You can do your training on the ground you prefer. For example, will you attend a clay court tournament? You can train on the clay court before the tournament to get a feel for it.
Before joining our training, we do a short trial training with you in order to prepare a training plan suitable for the players and to match them with similar players. After this training, we determine your needs and prepare your training program with additional information we receive from you.
Membership is not required to attend our trainings, but our members benefit from 50% discount in the first training package they attend and 10% discount in all trainings they attend each year.
Education for Children and Youth
"When you do something best in life, you do not really want to give that up - and for me it is tennis"
"If I could go back to the time when I started playing tennis, I would place more emphasis on fitness training."
"You only loose when you stop trying."
"Later, I discovered there was a lot of work to being good in tennis."
"Where there is mutual love and respect, there is trust and obedience. Where there is trust and obedience there is discipline. Where there is disipline there is peace. Where there is peace, there is success."
"The struggle against one's own self in tennis is more difficult than the struggle against the most difficult opponent."
"There is no abiding success without commitment."